Make any celebration more than just some food and drink. Make it a full-on experience that your guests won't be able to stop talking about.
Tottenham Hotspur Stadium wows all-comers, not just football fans. A range of event spaces create an array of ambiences and set-ups, and have added wow factors that other venues simply cannot match.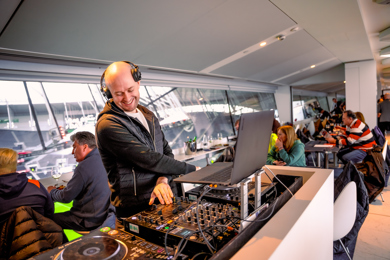 WHATEVER YOU'VE GOT IN MIND
Anniversaries, birthdays, Bat Mitzvahs, Bar Mitzvahs, weddings and more. Whatever event you're planning, we can help elevate it to another level.
Don't just hold a party, bring it to life in one of our exceptional event spaces with a fully bespoke event. Choose the ideal space, and we can tailor a food and drink offer from our options that will add the finishing touch.
Get a flavour of the food and drink elements that will enhance your celebration.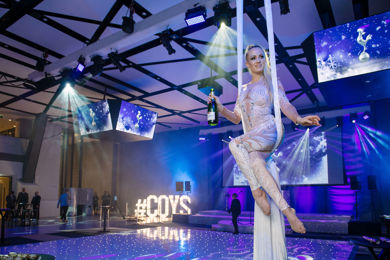 Christmas Parties
The holiday season is coming and we have an array of magical party options to ensure you have the most wonderful time.
Choose whether you'd like a smart Formal celebration or a casual, Informal party or talk to our team about arranging the perfect bespoke Christmas party.
With a huge variety of spaces and dining options, London's leading event space is the perfect choice for your Christmas and end of year celebrations.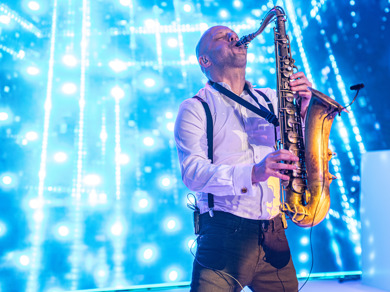 A SPACE FOR ANY CELEBRATION
A handful of guests, or 200 people? Formal or relaxed? Whatever the size, whatever the occasion, our event spaces will add layers of excitement and intrigue to your celebration.
Need a large space that's flexible to suit specific needs? Our East Quarter Level Three and East Quarter Level Two spaces are ideal for large gatherings. If it's something more personal and intimate you need, our premium suites and spaces such as The H Club and The Tunnel Club offer superb settings.
Amaze your guests with luxury spaces that offer premium dining, microbrewery beer tastings, authentic street food and full-scale banqueting.
Enquire now to arrange a visit and see which space we can shape perfectly to your requirements.
Enquire Now

Christmas Parties

Are you arranging a Christmas Party? We have an array of magical party options to ensure you have the most wonderful time.